Before accessing your courses for the first time, be sure to view the section on Getting Started.
To access your online courses, login to the MyVCCCD portal and click the "My Courses" icon: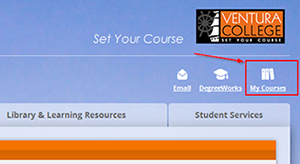 On your "My Courses" list, click the "Home Page" icon for the course you want to access. This link will automatically launch and log you in to Canvas.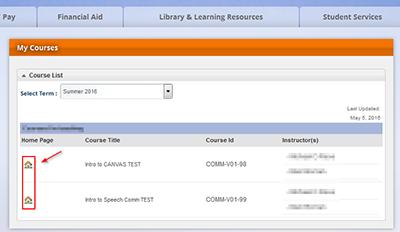 You can also access Canvas directly using your portal credentials at https://vcccd.instructure.com
***If you have a problem with a Distance Education course, please see the page on Getting Help.***